Community Apps
Install the popular Community Apps plugin and choose from a large, growing catalog of applications to run in your Unraid server.
Community Developers: See here
AC-WatchState's Repository
Docker Images Maintainer.
acharles21's Repository
My goal is to take any difficult tech related problem, and make it so easy that anyone can do it!
Aerilym's Repository
Creating Docker containers to solve my problems and hopefully other people's problems too.
Ahmad's Repository
Developer applications, tools and utilities for Unraid
Balya's Repository
I'm trying to support the community and create configurations for those applications that are not yet in the catalog.
beastieg's Repository
Docker applications for Unraid. Includes cryptomator-webdav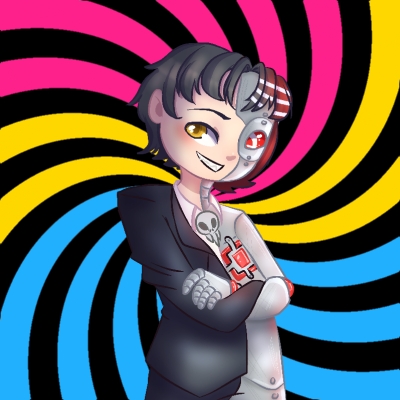 brockbreacher's Repository
Just a dummy with internet access.
ccmpbll's Repository
Not a developer. Always be learning and building new things.
ChongZhiJie's Repository
A novice programmer
chrizzo's Repository
One of many who would like to contribute to the Unraid community as well.
CollinHeist's Repository
Creator of the TitleCardMaker
coreylane's Repository
Cloud and DevOps guy contributing useful tools to the CA portfolio with a focus on high-quality images, efficiency, and open-source projects.
Criblio's Repository
Cribl official account for maintaining Unraid docker templates.
darknavi's Repository
Casual Unraid user.
diamkil's Repository
I create custom templates for docker hub images that are not on Unraid by bigger sources like binhex or linuxserver
Diamond Precision Computing's Repository
Just a guy with a computer writing code and helping others.
digiblur's Repository
Just some Random dude making docker container templates to save you a bunch of clicks and research.
djismgaming's Repository
Helping other developers get their great applications published as an Unraid template. :D
Djoss' Repository
Creator of many Docker containers for great applications. All containers are developed with simplicity and easy of use in mind. Being based on Alpine Linux, they are lightweight and contain only what is required to run the dockerized…
dlandon's Repository
Developer of the Unassigned Devices (UD) plugin for mounting disks and remote NFS/SMB shares for local access. Disk devices can be hot plugged and scripts automatically run for backup purposes. Encrypted disks are supported. Creator of…
dorgan's Repository
Creator/Maintainer of Network Stats plugin as well as Plex Streams plugin
dsmith44's Repository
I'm Dean and I occasionally fiddle with things like this.
EDACerton's Repository
Building solutions for problems I encounter.
ep1cman's Repository
Blue haired, maker, hacker and engineer.
Fantucie's Repository
Hello, I am Fantucie, also know has ItJustFox ! I am a french developper using Java JScript and Json, making mods/3DModels for Minecraft principally. Mostly fan of Sinon from GGO, I can be a bit shy, but i promise that one day, we will…
FatzCat's Repository
Docker container creator, full-time engineer and openminded geek. That's all ...
Figro's Repository
Junior Developer that likes to mess around with dockers in his spare time
fithwum's Repository
I have made a few dockers now. Might make others as i think of them/learn how.
FlamongOle's Repository
Creator of Disk Location plugin for Unraid.
FlippinTurt's Repository
Just here to help the community out and make fun things ;)